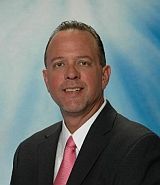 Jon F. Mercer-Professional Financial Services
This site has been published for residents of OH & FL. All information herein has been prepared solely for informational purposes, and it is not an offer to buy or sell, or a solicitation of an offer to buy or sell any security or instrument or to participate in anyparticular trading strategy.

Security licensed associates of Mercer Financial Group, LLC are Registered Representatives. Securities offered through National Planning Corporation (NPC), NPC of America in FL & NY, Member FINRA/SIPC. Registered Representatives of NPC may transact securities business in a particular state only if first registered, excluded exempted from Broker-Dealer agent requirements. In addition, follow-up conversation or meetings with individuals in a particular state that involve either the effecting or attempting to effect transactions in securities will not be made absent compliance with state Broker-Dealer agent registration requirements, or an applicable exemption or exclusion. Mercer Agency and NPC are separate and unrelated companies.